Lake Country is Open for Business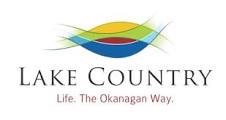 Lake Country, BC – Lake Country recognized as one of the most Open for Business Communities in BC
Lake Country has been recognized as one of the most Open for Business communities in British Columbia. During the Union of British Columbia Municipalities (UBCM) Conference in Victoria, Mayor James Baker received the prestigious Open for Business Award from Minister for Small Business and Red Tape Reduction Coralee Oakes.
"Being a recipient of an Open for Business Award is an honour," said Jamie McEwan, Community Development Manager for the District.
"This recognition highlights the leadership of Council and staff in creating a streamlined, business-friendly and open local government. We are working as a team with entrepreneurs and businesses to build a fun and thriving community."
Lake Country has highlighted a number of initiatives in becoming Open for Business, including:
Streamlining and continuously seeking measureable improvements to its development and business licensing procedures;
Business retention and expansion efforts, including business walks site visits to local businesses;
Collaboration with the Central Okanagan Economic Development Commission on initiatives such as the annual regional business walks, the Okanagan Young Professionals, and efforts in business attraction; and
Other innovative approaches to local economic development, such as initiatives in fibre optics, free public WiFi, industrial development planning, and the recently-approved Tourism Strategy
"We are always working to make Lake Country more business-friendly and efficient," said Mayor James Baker, receiving the Award. "This reinforces the positive changes that have been made to our operations, and encourages us to keep moving forward."
Lake Country is among four other recipients of this year's Open for Business Awards: the Village of Telkwa, the City of Victoria, the Corporation of Delta, and the Nisga'a Lisims Government.
-30-
For more information contact:
Jamie McEwan, Community Development Manager
District of Lake Country
Tel: 250-766-5650
Email: This email address is being protected from spambots. You need JavaScript enabled to view it.